TRX All-in-ONE Suspension Training: Bodyweight Resistance System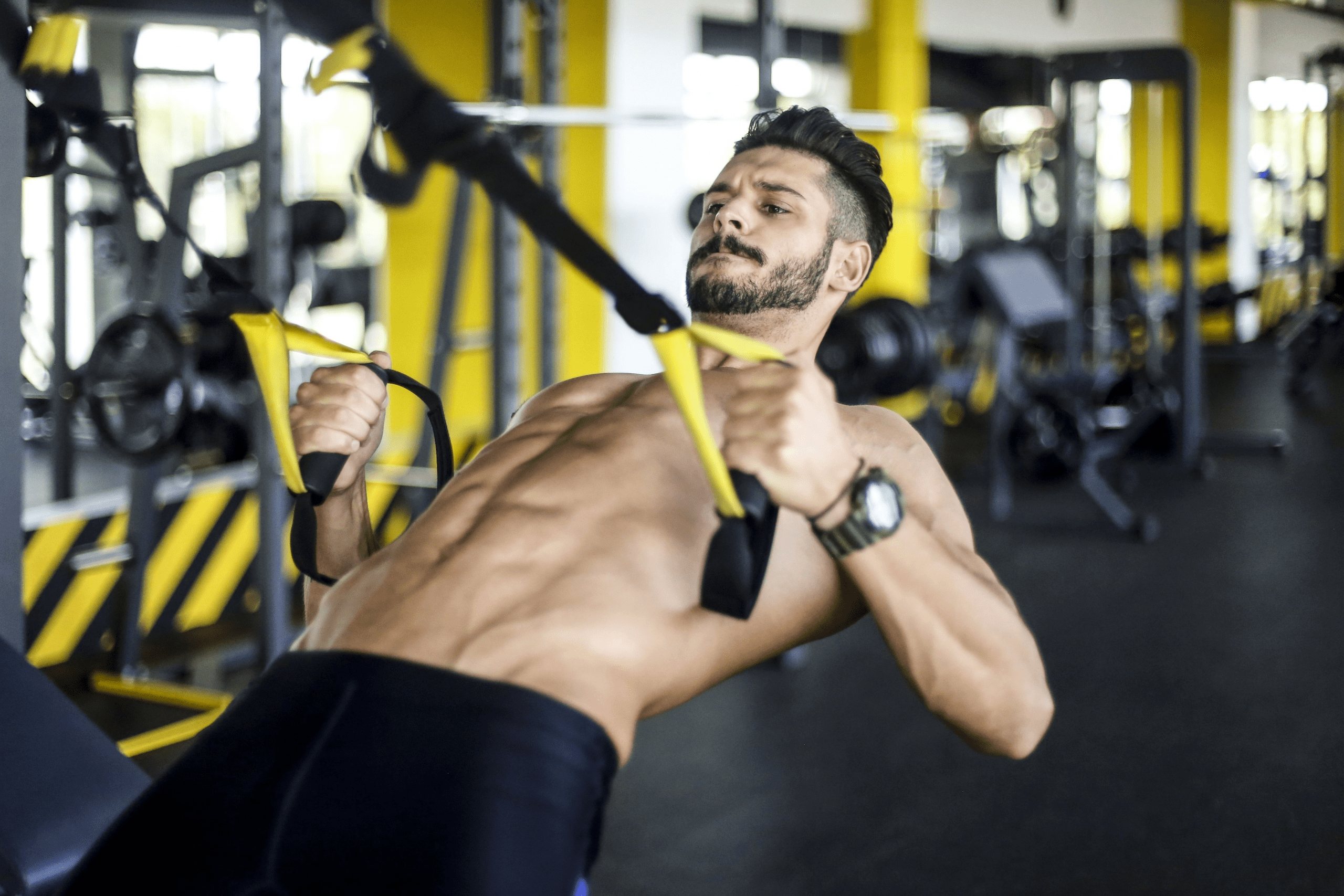 Whether your gym is closed due to social distancing rules or you'd just like to be able to get a great workout from home without investing in bulky and expensive systems, the TRX home workout system could be your answer.
What It Is
The TRX All-in-One Suspension Training System relies on just a few well-made straps and anchors, plus your body weight, to give you a complete workout you can do nearly anywhere. If you're stuck in your apartment, you can use it there. If you have a yard, you can take it outdoors. You can even take it to the woods and use it at least six feet away from the nearest person.
The entire system weighs just 1.65 pounds, and it's just two high-quality straps, a locking loop with a single anchor design, barrel lock adjusters, a small mesh pouch for carrying it around, and a workout guide to show you how to use it. Don't let this simplicity fool you, though. Many people report it's the hardest workout they've ever done.
How It Works
Hook your TRX System up to just about anything: the frame of a door, a tree, a fence post, the side of a bridge. Start by mastering the seven foundational movements—pushing, pulling, planking, rotating, squatting, lunging, and hinging—and then move on for more.
The straps help you keep the perfect alignment, and with that assistance, you are building your core and overall body strength at the same time you improve your balance and agility.
What's Great About It
If this wasn't already clear: it's portable. Take this thing absolutely anywhere and do your workout in your room, in the stairwell, out in the yard, or on a quiet side street. It's the perfect workout solution for quarantining, but even after that's long over, you'll still be using this when you have to travel, or any other time you can't get to the gym.
It's also great for every level. Beginners and seniors will find workouts they can do, while advanced users will not get bored or feel unchallenged. It's also a great way to rehabilitate from an injury. Another really cool feature is that it never allows your core to rest. No matter what other muscles you're working on, your core has to remain stable and engaged.
Machines do a lot of work for you, but with the TRX system, you engage yourself at every range and angle possible for a full-body workout that trains flexibility, balance, and agility at the same pace as it works muscles and builds power. If you need any other recommendation, know that the system was designed for Navy SEALs. It's also popular for training among major league baseball teams and with Olympic runners and swimmers.
Perhaps the Perfect Home Workout System
If you need to stay in shape but don't have room for a huge home workout system and can't get to the gym, try the TRX all-in-one suspension training system. And for more ideas of great items for yourself or gifts for a friend, follow NextInGifts today.
Last updated on September 22, 2023 5:16 pm