RESQME Keychain Emergency Car Escape Tool – Breaks Windows And Slashes Seatbelts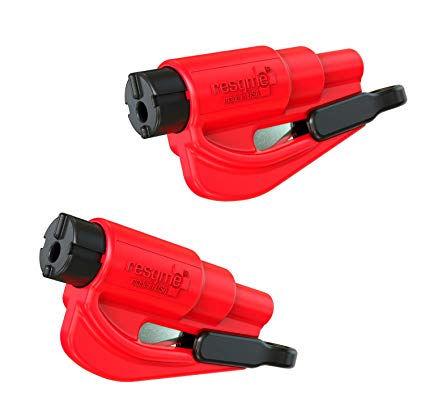 This miraculous miniature car escape tool should be stored in every vehicle you own, just in case. In a pinch, it can break open your car window with a stainless steel spike, and it has a hidden razor blade that slices seat belts so that you can escape from your car in seconds.
resqme®, the 2-in-1 car escape tool
Resqme, Inc. presents the resqme! A 2-in-1 emergency tool which breaks windows and cuts seatbelts quickly and easily, in case of an emergency. This quick ...