Hamilton Beach Food Processor & Vegetable Chopper with Bowl Scraper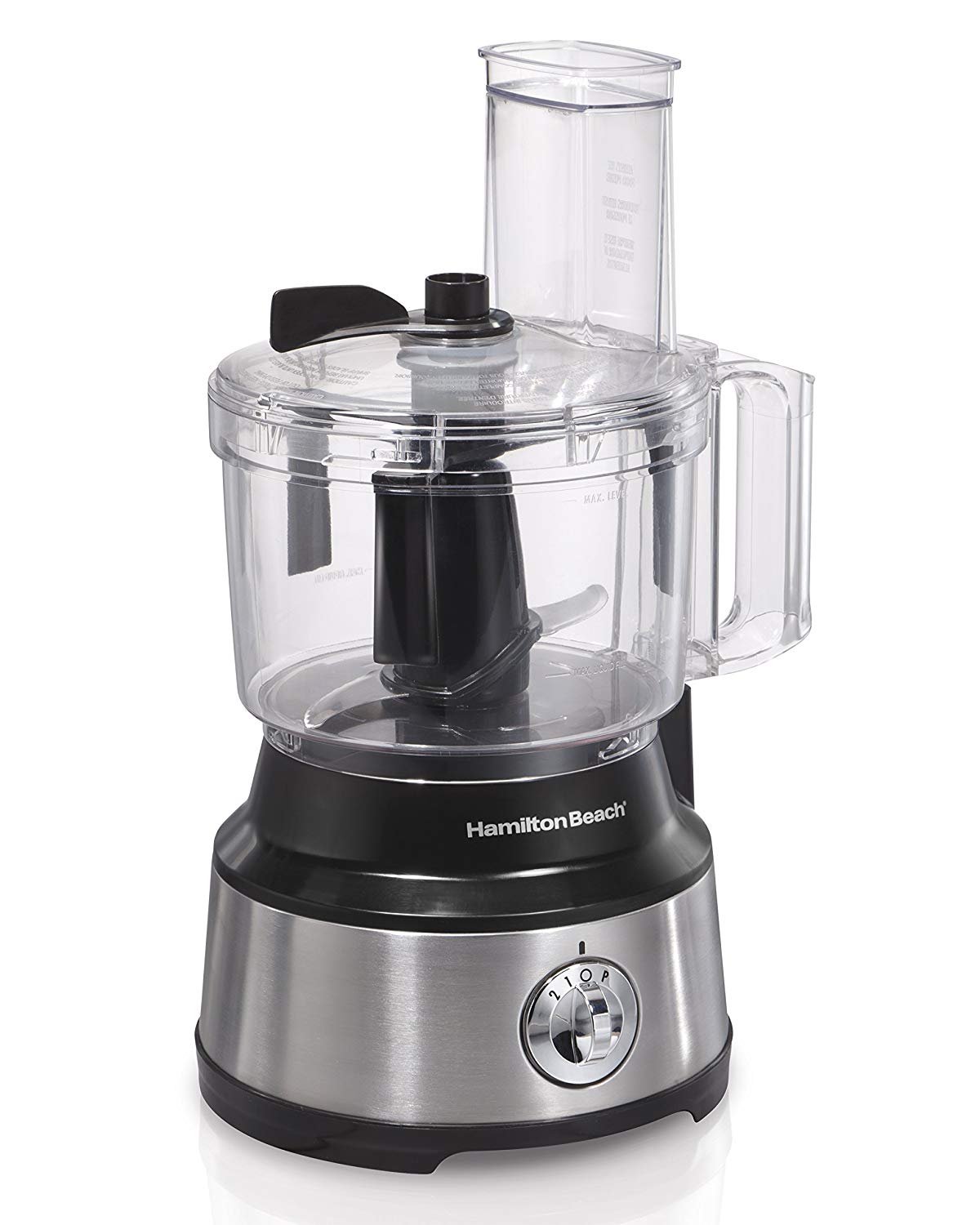 Saving time is the name of the game when you're prepping meals — and this food processor and chopper is the gadget that will accomplish that feat. With a 10-cup bowl and two attachments that slice, shred, chop, and puree, you'll be able to whip any veggie, fruit, or other ingredient into shape in no time. And its bowl scraper attachment — which ensures you don't have to start and stop the processor several times to scrape down the sides of the mixing bowl and don't leave anything behind in the bowl — is the cherry on top.
Hamilton Beach Food Processor (70730 Hands-On Demo)
Food processor used: http://amzn.to/1MFVYW9 This is a review my buddy did with the Hamilton Beach Food Processor, the 10-cup 70730 model. He walks you ...