House Again Tea Infuser & Cooking Infuser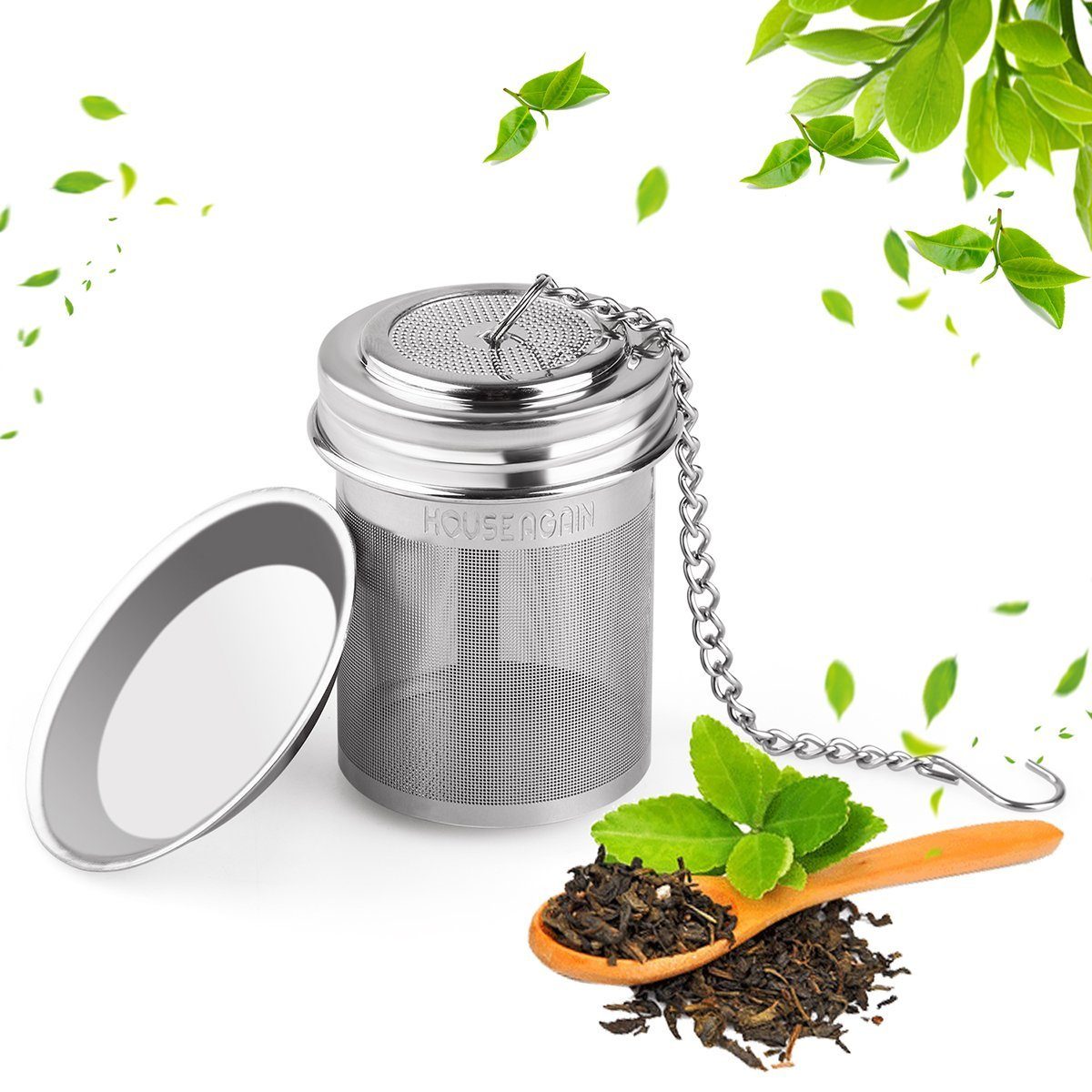 Do you love a refreshing cup of tea? Are you looking for effective and affordable ways to get that perfect cup without overspending on complicated gadgets? If so, then we have a gift for you: the House Again 2 Pack Tea Infuser & Cooking Infuser. This duo pack uses both a tea and a cooking infuser to give you more options and a perfect balance of flavor every time.
Not Your Ordinary Tea Infuser
When it comes to brewing tea, most infusers follow the classic "ball and chain" design, which hangs in the tea mug while it imparts the tea's flavor to the hot water in the cup. These infusers usually have a fairly spacious or uneven mesh that allows for bits of your tea to float into the mug, creating tea that becomes cloudy from unwanted grains, tea leaves, or other particles.
But the House Again Infuser avoids this problem by using an extra-fine mesh, ensuring that you get a consistently clear brew with no unwanted bits: even if you're drinking fine tea!
Durable Material
The House Again Tea Infuser uses a high-quality 18/8 food-grade stainless steel material to give you a strainer that will last for a long time. Rust-free and durable, this infuser will last years, brewing again and again. You'll never want to go back to your "old" strainer again!
Long Chain
The chain attached to the infuser is an extended 4.7-inch chain that can be adjusted to hang on large teapots or small personal mugs. With the tea infuser from House Again, you can entertain company with a large pot or enjoy a solo mug all by yourself, knowing that you'll get the same quality brew each time.
Easy Clean
The simple design makes this infuser easier than most to clean. The stainless steel ensures that it can withstand the wear and tear that comes with being washed many times. In most cases, you can throw away the used tea, rinse off the strainer, and the job will be complete. And of course, the infuser is dishwasher safe.
Easy Open
The infuser comes with a screw lid that has a threaded connection design. This makes the infuser easy to open and close. It also ensures a tight seal without having to work hard to seal it in place. This ensures your tea leaves stay in the infuser and don't float into your drink: but plenty of flavor does.
Dependable Brand
House Again is a professional manufacturer of infusers and tea-related tools. As a result, you know that you are getting an infuser that was designed for maximum effectiveness by a company that makes this a specialty. Thanks to their attention to detail, the pack also comes with a small saucer, so you can easily remove your infuser from the mug or pot and set it aside without creating a mess.
Great Price
When it comes to brewing delicious tea, your infuser is the most important part (along with the tea itself!) But that doesn't mean you have to pay a pretty penny for a quality infuser. With this great design, House Again delivers an amazing tea infuser that will last for years, and all at an affordable price.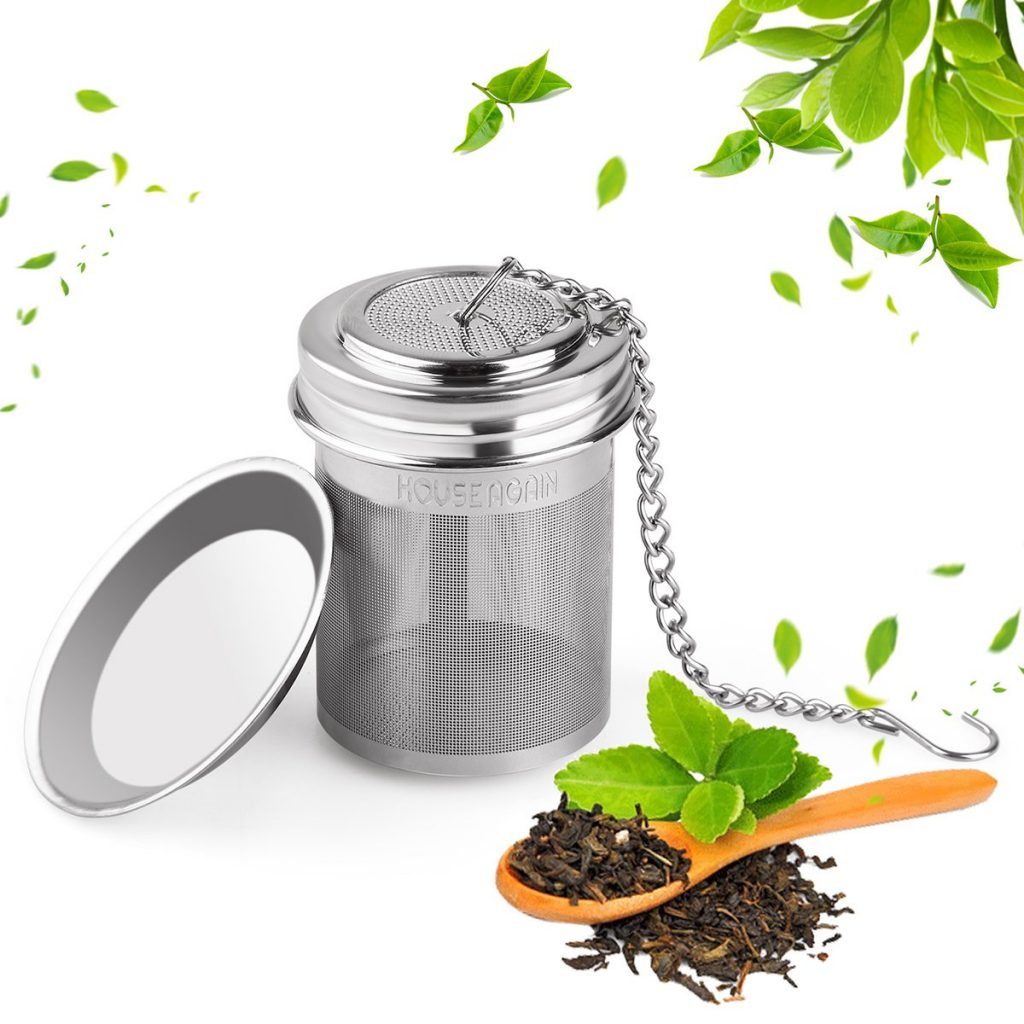 Last updated on November 26, 2023 12:51 pm