Top Manual Handheld Portable Espresso Makers | Comparison Guide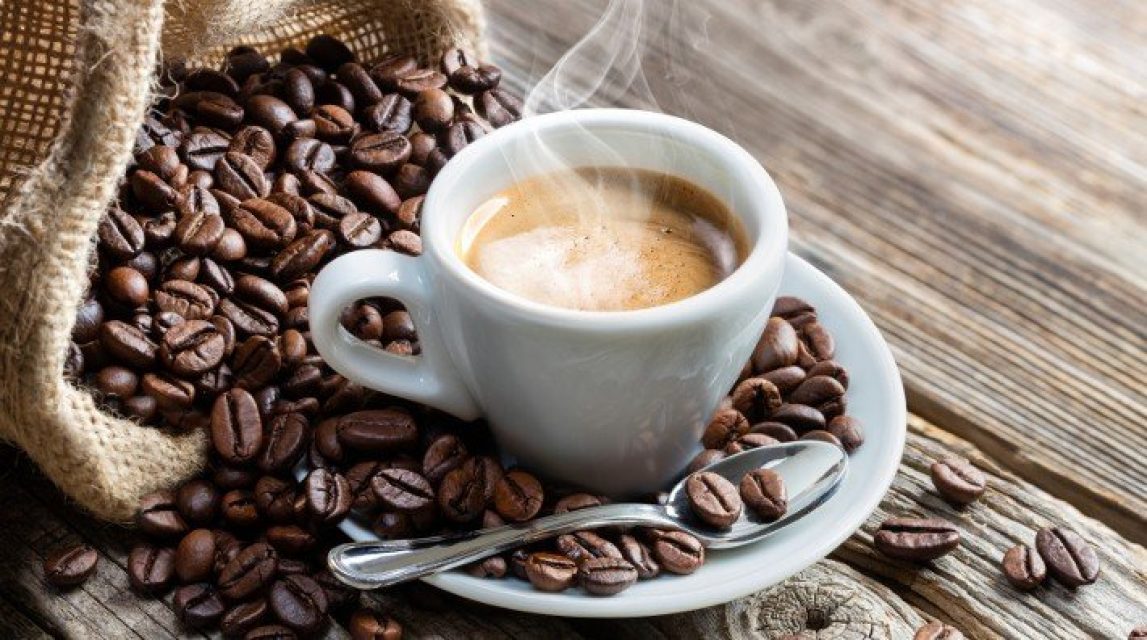 If you want to get your espresso fix away from home, you typically need to visit a coffee shop. What about when you are camping, hiking, or traveling?
Manual handheld espresso makers provide the perfect portable solution. You can use them anywhere that you have access to boiling hot water. While the design varies, most of the machines require you to add hot water and coffee grounds before manually pressing or pumping. The handheld device pressurizes the water, which is then sent through the coffee beans to make one or two servings of espresso. The only problem is finding the right one.
To help you create a great-tasting espresso without buying an expensive bulky espresso machine, use the following handheld portable espresso maker comparison guide.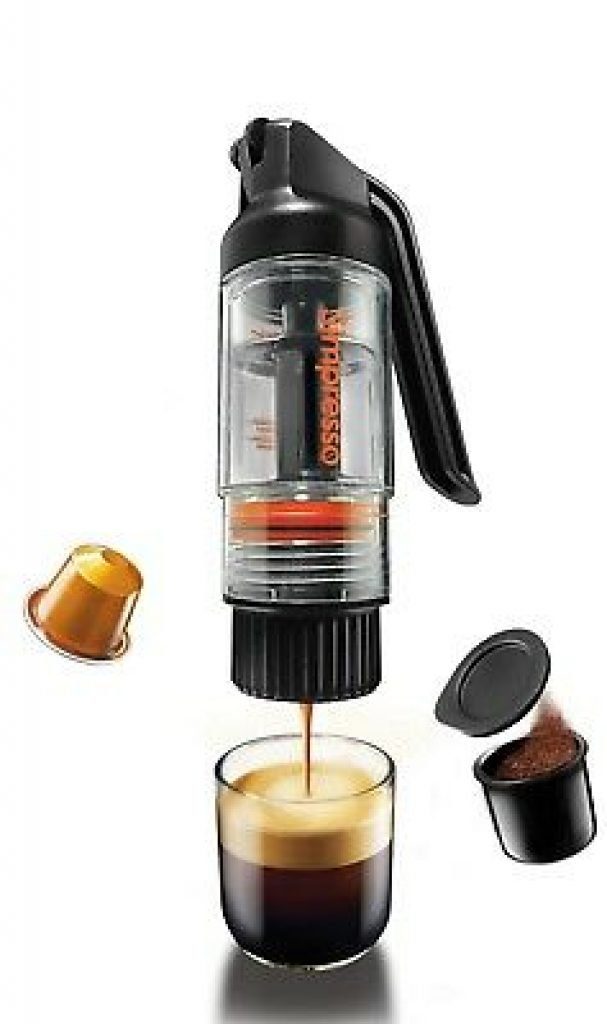 The Simpresso Portable Espresso Maker aims to create a simpler espresso-making process. The machine has a single lever that you repeatedly pump to build up to 19 bars of pressure.
The machine is lightweight and compact, measuring just over eight inches tall and three inches in diameter. It includes detachable plastic capsules, allowing you to make up to four servings before needing to wash parts. It even includes a Nespresso pod adapter kit for those who use Nespresso pods.
The design is easy to use and produces great-tasting espresso with ease and is suitable for travel, the outdoors, the office and home. It comes with a carrying bag and the components are sturdy and durable for extended use.
Overall, this device offers the most reliably consistent results. You get quality espresso in a convenient travel-size machine at a reasonable price.
Pros:
Creates delicious espresso
Requires less work to generate pressure using lever based design
Offers easy-to-use design
Holds up to 120ml of water (enough for three espresso shots)
Reusable smart capsules for homemade coffee grind and compatible with Nespresso pods
19 bars pressure
Compact & lightweight
All accessories included
Cons:
Hand pump squeaks a little because of the pressure generated, but other comparable products squeak as well

The Wacaco Nanopresso is a convenient portable espresso maker, featuring a lightweight, compact design that you can easily store in your travel gear. The bullet-shaped espresso maker has an 80ml capacity and can also achieve 18 bars of stable pressure.
The design is easy to operate. You add finely ground coffee to the container and up to three ounces of hot water. The machine uses an innovative system to generate more pressure with less manual pumping, helping to keep your hands from tiring out. It requires two fingers to push the pumping knob button to extract the espresso.
Accessories, specifically the Nespresso adapter, case and barista kit, are sold separately and will add to the total cost of the machine.
Pros:
15% less power needed to pump versus their older Minipresso version
18 bars pressure
Compact & lightweight
Sleek bullet design
Cons:
Costs more compared to other options
Accessories (e.g., Nespresso adapter, neoprene case, and barista kit) are not included and cost extra
Only works with ground coffee and not compatible with Nespresso capsules unless adapter is purchased
Some users report that it is difficult to pump due to the pressure generated and small knob surface area to push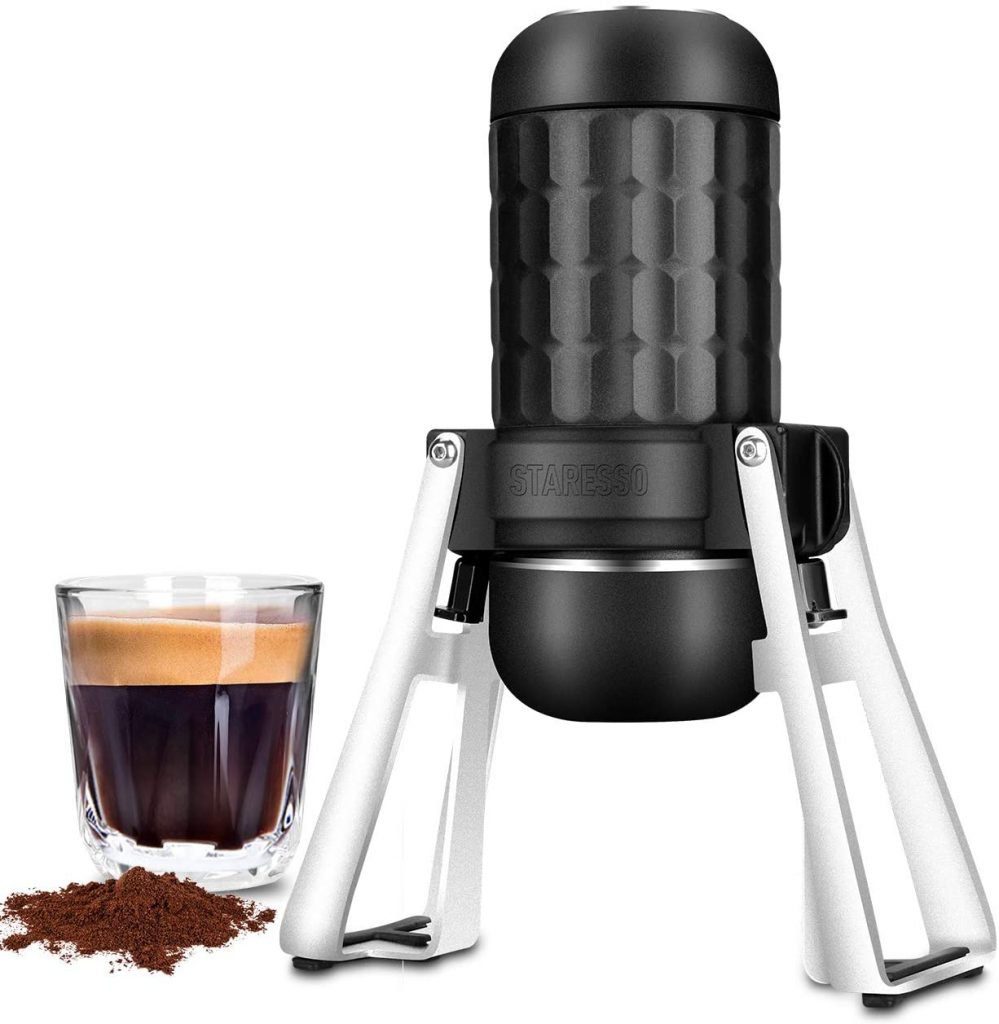 The latest Staresso shares the bullet-shaped design of the Wacaco Minipresso. However, it includes a stainless steel stand, offering support as you pump.
The legs fold into the sides of the device, making it easy to store and transport. It is a good choice for those who need a travel espresso maker. It works with all varieties of ground coffee and hot or cold water.
The machine can create 15 to 20 bars of pressure as you pump. It also has a large capacity, holding up to 177ml (6 ounces) of water. You can make up to two shots at a time.
Pros:
Offers a large capacity
Gets support as you pump that from folding legs
Produces quality espresso
Cons:
Not compatible with Nespresso pods or Keurig cups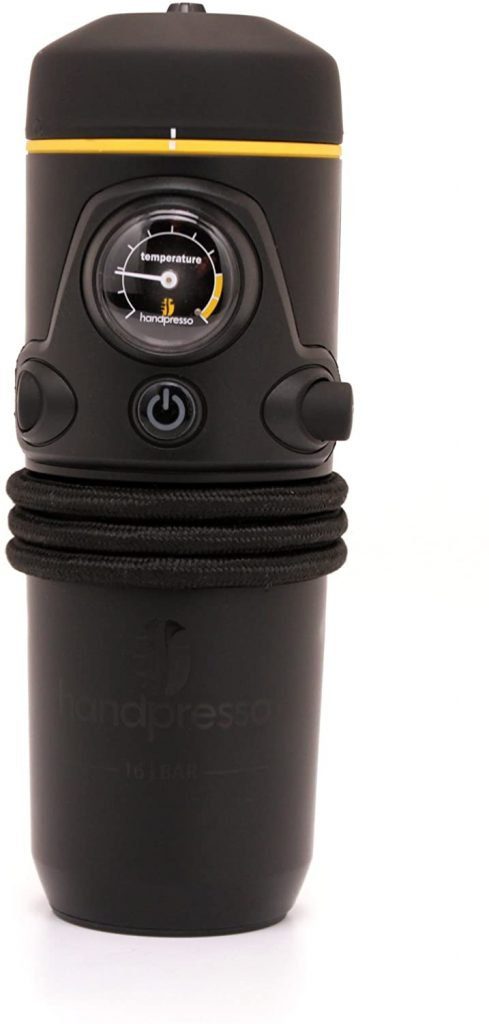 With the Handpresso, you get a thermos-sized machine that can heat, pressurize, and dispense your espresso with a single operation. While this is not a manual espresso machine, it is portable.
The device has a capsule-shaped design that should fit in any standard cup holder in your vehicle. The machine produces two shots of espresso in just two minutes. You do not need to tire your arms out pumping or pressing the machine. However, you do need access to electricity.
It is an electronic machine and comes with a cord that plugs into a 12V cigarette lighter. You simply add the water and an ESE coffee pod, press a button, and wait for your espresso.
Pros:
Eliminates the need for manual pumping
Produces high-quality espresso
Makes two shots in two minutes
Offers convenient travel-size design
Cons:
Costs more than the other espresso machines
Requires a 12V electrical source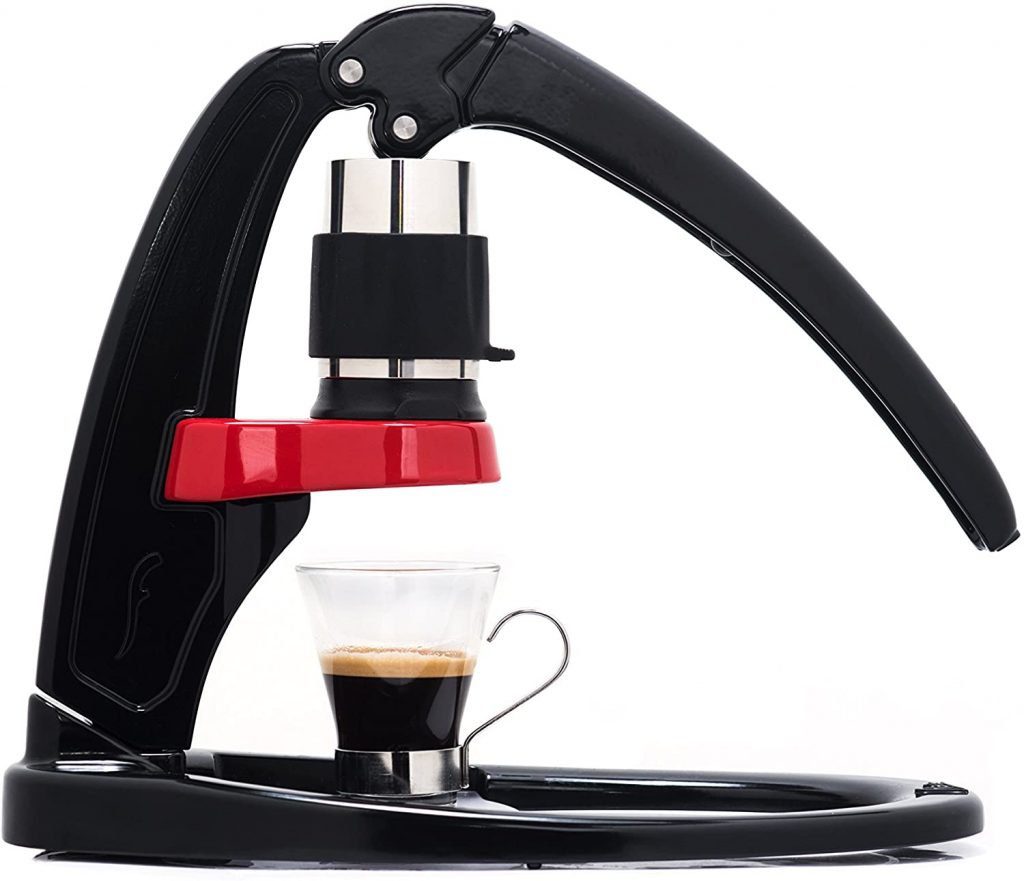 The Flair Manual Press is your best option for making the same quality of espresso found at the coffee shop.
This espresso maker is not as compact or portable compared to the other options. Instead of a thermo-sized capsule, you get a large stand with a lever and piston. It may also take several attempts to make a perfect espresso. However, this machine also delivers more pressure.
While the machine is large, it is easy to dismantle. The parts, including the brewing head, separate completely, allowing you to quickly rinse and store the components in the provided travel case.
Pros:
Offers superior pressurization
Is easy to dismantle and clean
Includes a carrying case
Cons:
Requires a flat surface
May take longer to set up
Relatively expensive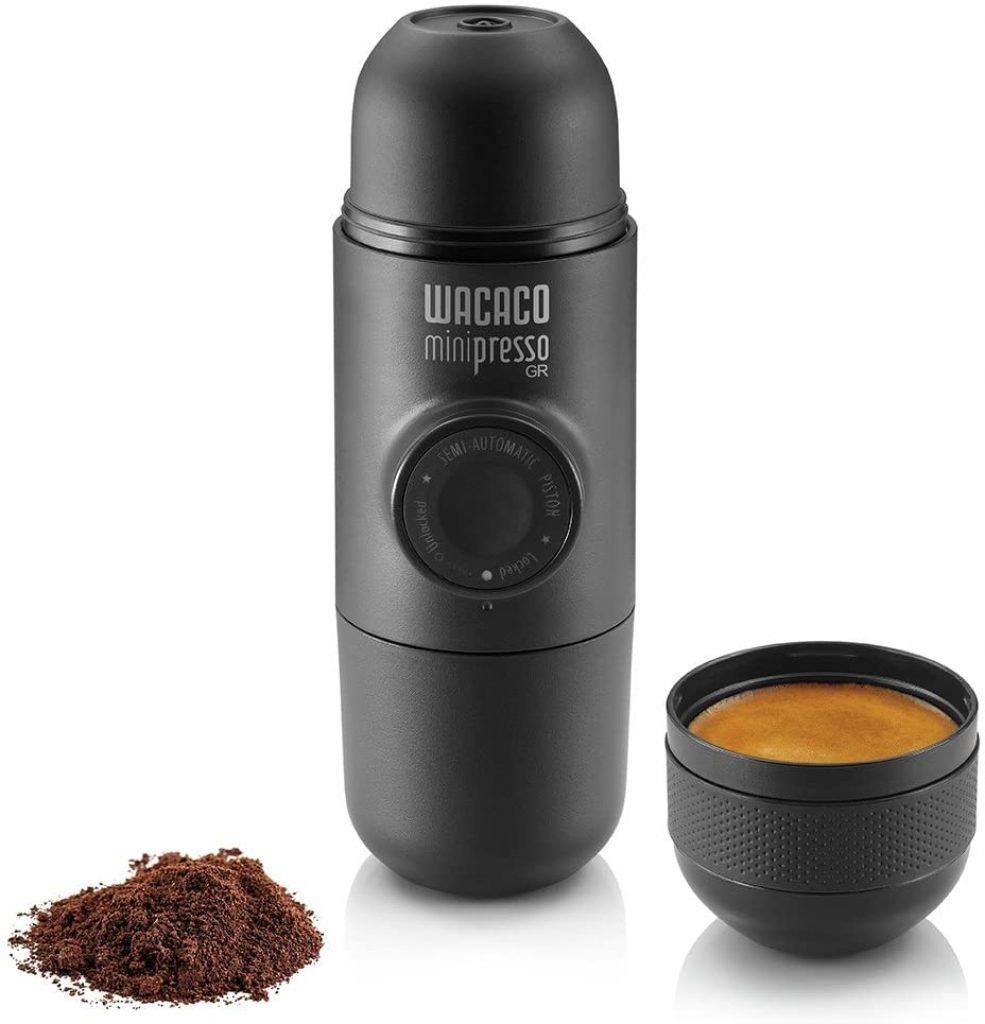 The Wacaco Minipresso GR has the same design found in the Wacaco Nanopresso. The Minipresso GR is an earlier model and not quite as easy to pump. You may wear out your hands trying to make a shot of espresso.
The main advantages of this little machine are its size and cost. It costs about half the price of the Nanopresso. It is also a little smaller, measuring about six inches tall.
The tank has a water capacity of 70ml, which is enough for a large shot or two small shots. If you want to increase the capacity, Wacaco sells larger water tanks that are compatible with the Minipresso GR.
Pros:
One of the more affordable options
Decent water capacity with optional water tanks
Convenient size, perfect for travel
Cons:
You may struggle to pump the machine without a flat surface
Accessories are not included and add to overall cost
Device can only use ground coffee and is not compatible with Nespresso pods (need to buy an entirely new model version for Nespresso pods)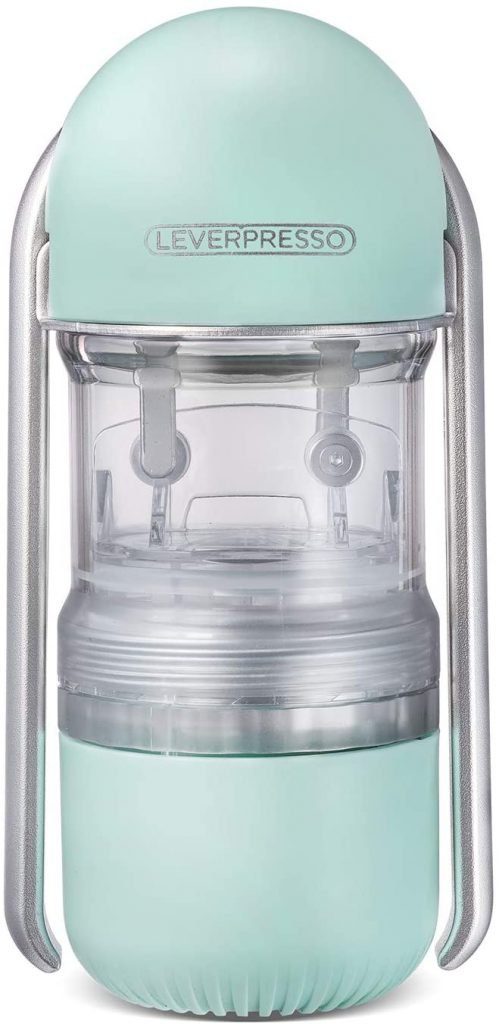 The LEVERPRESSO is a high-end portable coffee press that delivers exceptional results. If you take your time and follow the instructions, this machine can make a superior shot of espresso compared to what you get at most coffee shops.
It can achieve up to 9 bar pressure (130 psi). While most portable espresso machines deliver more pressure, nine bars is the standard pressure for making espresso.
For those who care about aesthetics, the LEVERPRESSO is an attractive little machine. It has a stylish design with double levers. You do not need to be a professional barista to make exceptional espresso.
Pros:
Makes a perfect cup of coffee
Compact design is easy to store and carry
Holds enough water for several shots
Cons:
One of the more expensive options
What to Look for in the Best Portable Espresso Machines?
Portable espresso makers come in a wide range of designs. When comparing options, pay attention to the following features:
Portability
Ease of use
Pressure rating
Capacity
Compatibility
You may also want to examine the price, functionality and accessories for each device. If cost is a factor, several of the options are incredibly affordable. However, you get what you pay for. With the more expensive models, you get more pressure, which helps limit the bitterness of the espresso and produces more crema. Some models include all accessories within the package (i.e., Simpresso), others add Nespresso capsule compatibility when an adapter (i.e., Nanopresso) or an entirely separate device (i.e., Minipresso) is purchased, and others cannot do certain things that others can (i.e., Staresso cannot use Nespresso capsules at all).
Portability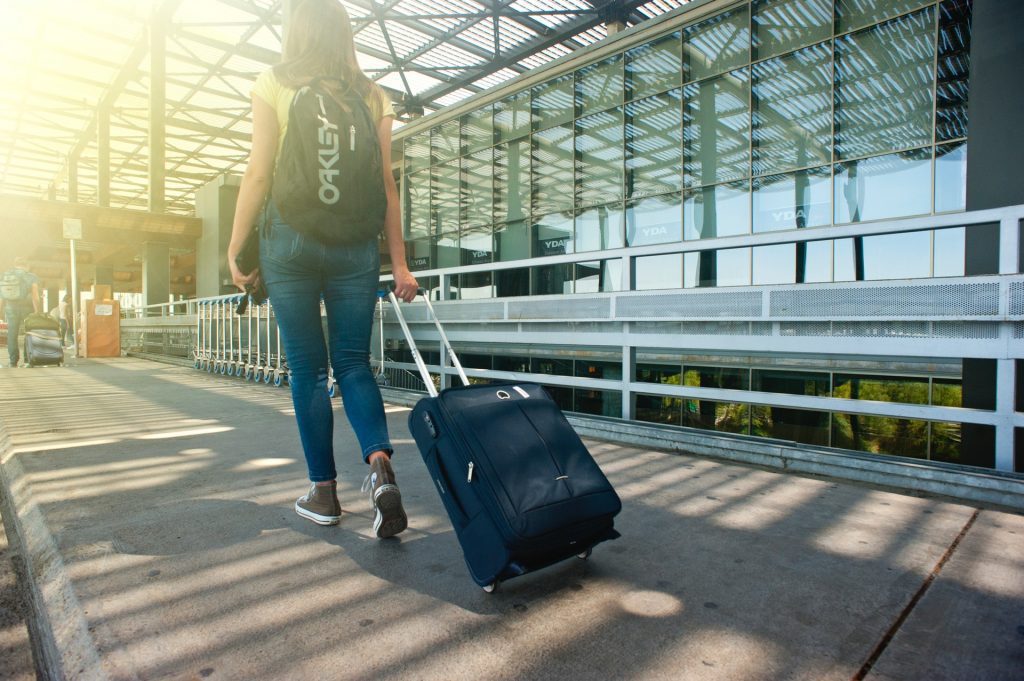 All the manual handheld espresso makers reviewed are portable, allowing you to use them almost anywhere. However, some are easier to pack for travel. If you are looking for an espresso maker that you can easily add to your luggage, focus on the capsule-shaped or bullet-shaped machines. They are typically about the size of a short thermos and may come with carrying cases.
Ease of Use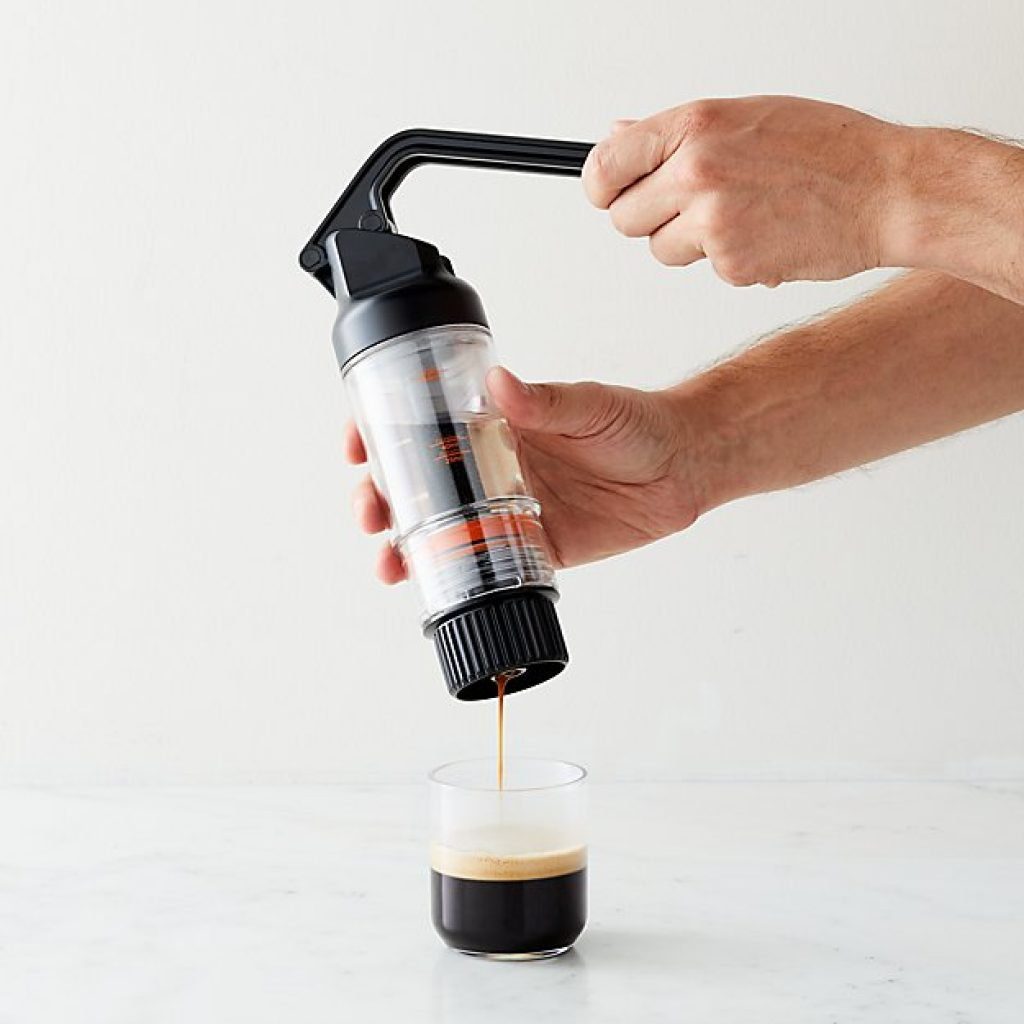 Most portable espresso machines require you to manually press a lever or pump the device to create pressure. Some of the more expensive models make this process easier, relying on dual lever systems to generate more pressure with less effort.
Pressure Rating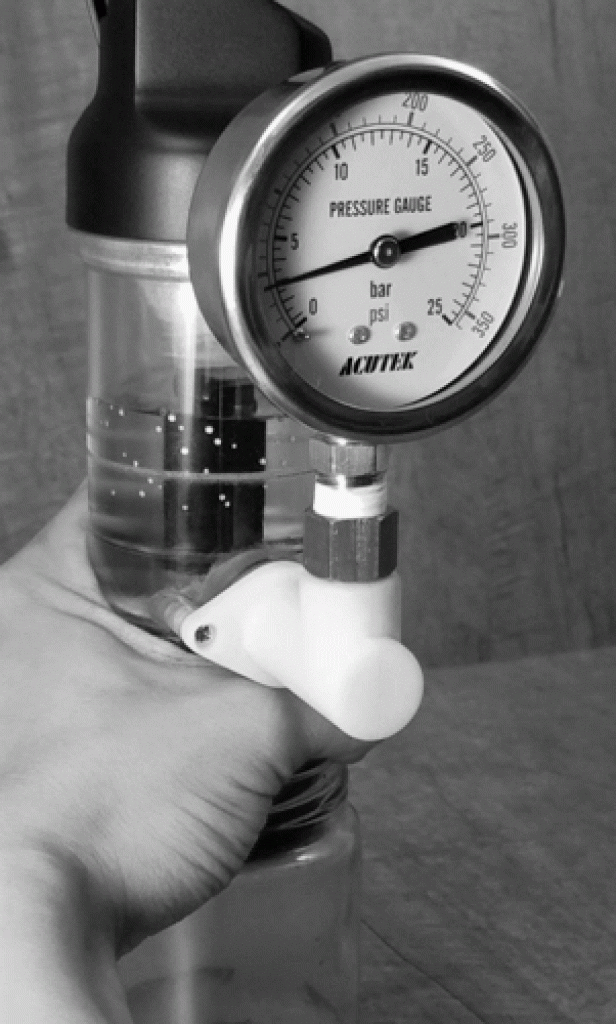 Making espresso requires hot water to be pressurized. Espresso machines list the maximum pressure generated by the press. Typically, you will find the pressure rating listed as the "bar pressure", which ranges between 6 and 20. You do not need 20 bar pressure to make rich espresso with crema. Espresso is usually made with nine-bar pressure. If the bar rating is below nine, it may not produce the same results.
Capacity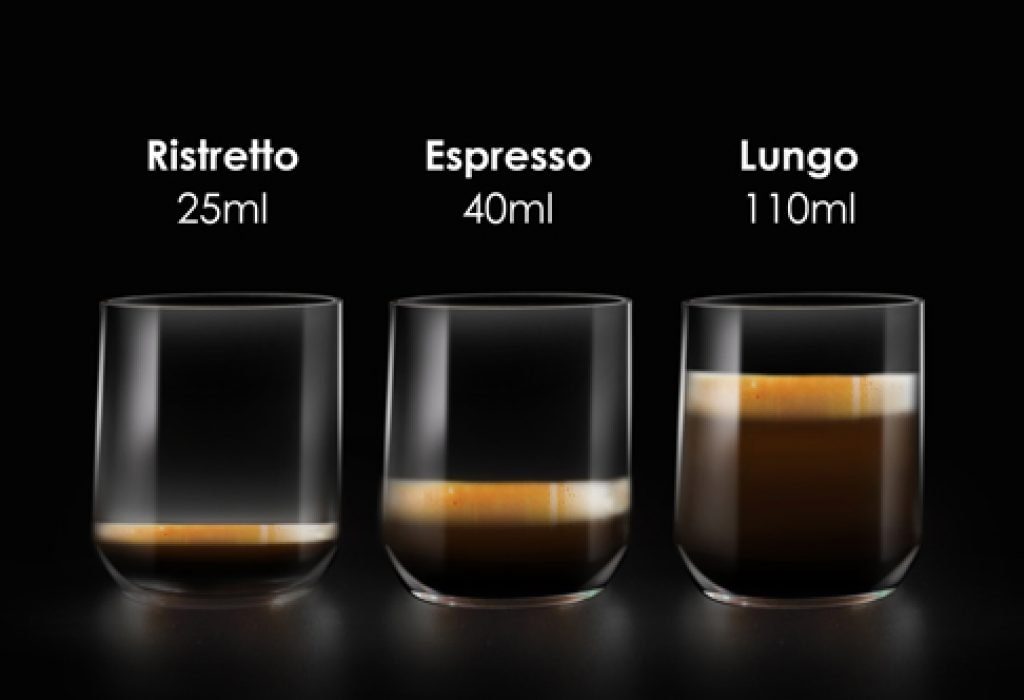 If you plan on making espresso for more than yourself or you need a double shot of espresso, pay attention to the capacity. A shot of espresso requires 30 to 44 milliliters (1 to 1.5 ounces) of water. A double shot requires 60 to 88 milliliters (2 to 3 ounces).
Compatibility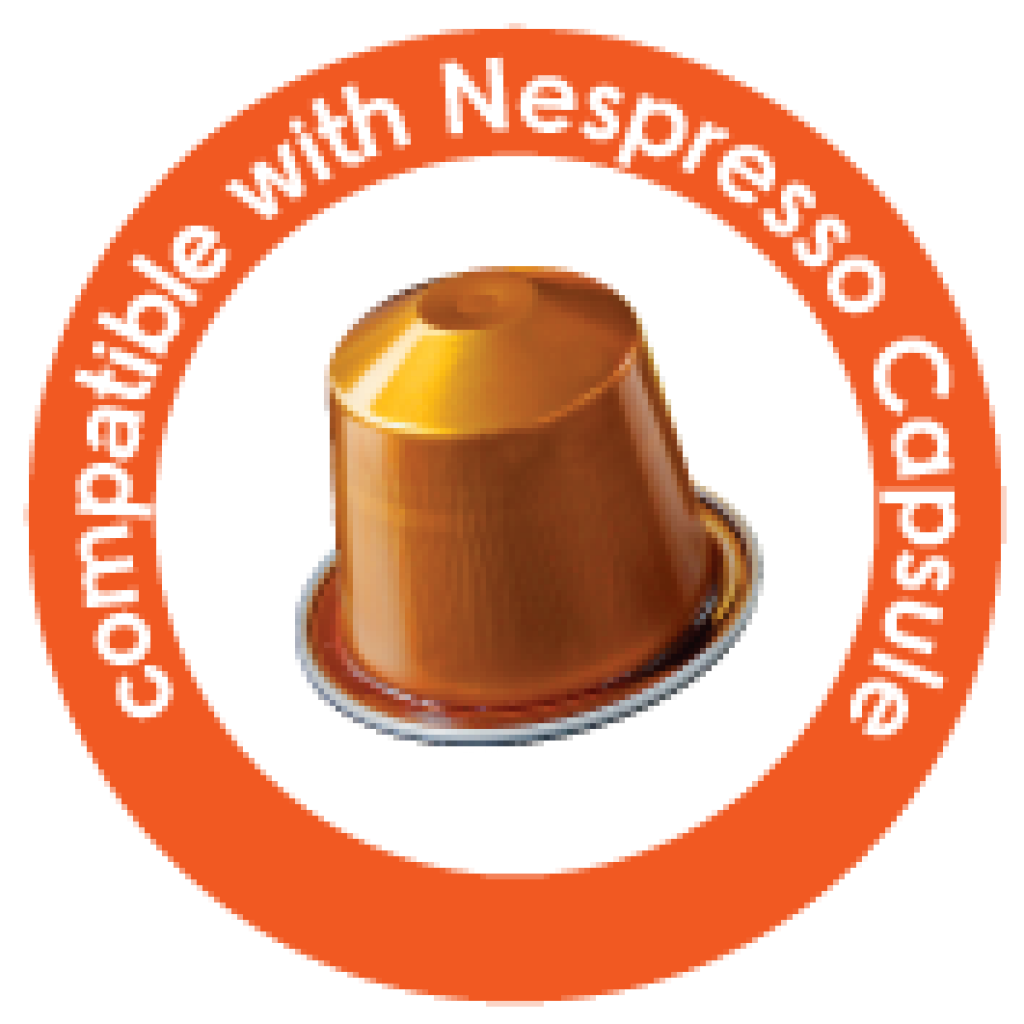 One of the final features to consider is compatibility. Most portable espresso makers accept coffee grounds while a few options also accept Nespresso or Keurig coffee cups. If you enjoy using pre-measured coffee cups, ensure that the espresso maker is compatible.
The bottom line is that not all portable espresso machines are built equally. If you want to enjoy coffeehouse-quality espresso without driving to a coffeehouse, you need a machine that can generate enough pressure. Each of the machines reviewed should meet this need. However, finding the right one depends on your specific needs. Remember to compare options while focusing on how and where you plan on using it.